The Group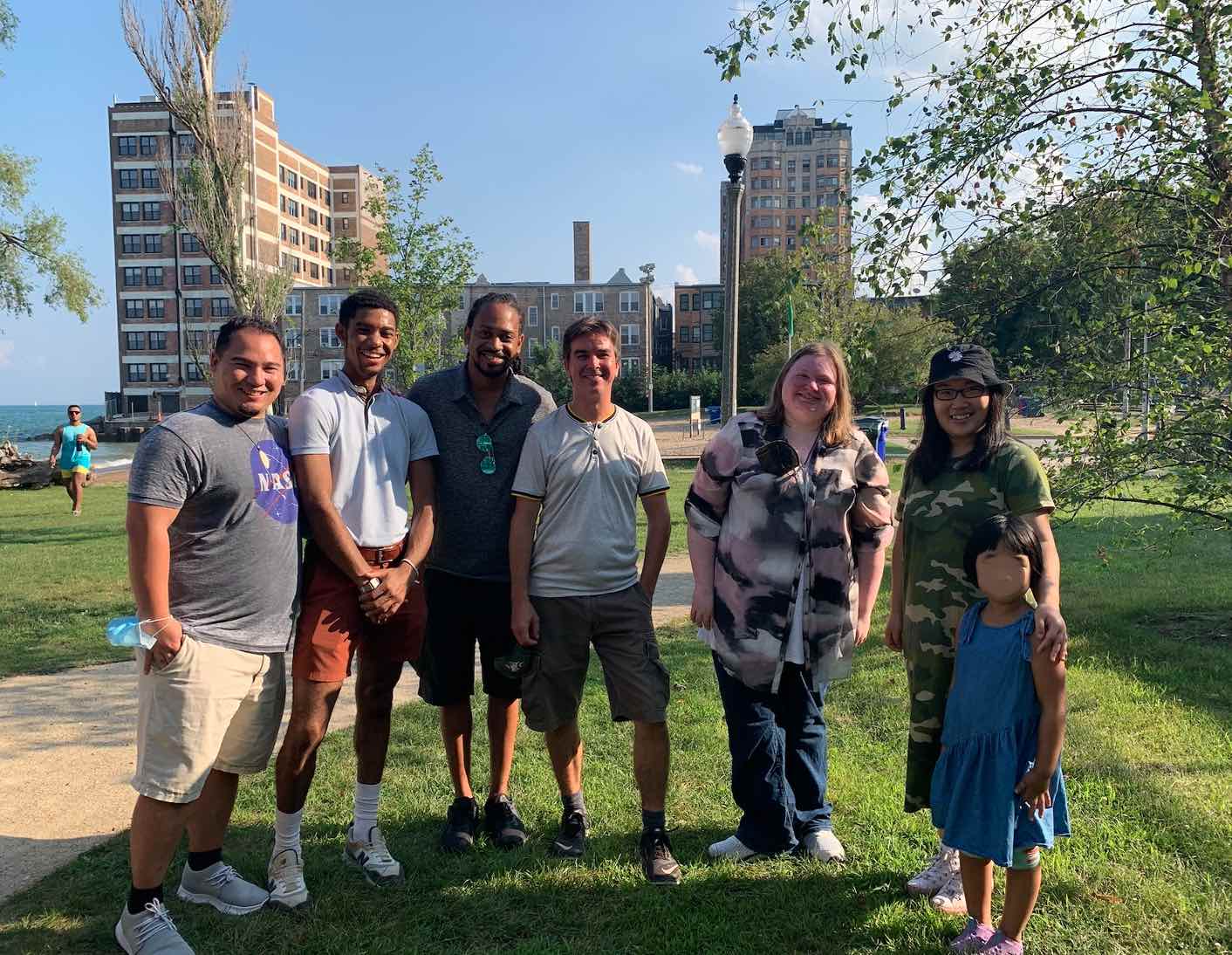 Postdoctoral Researchers/Visiting Scientists
Feifei Li
Email:fli3@luc.edu
Joined: 2018
Education: Ph.D. in Chemistry (2014), Jilin University
Research Interests: Feifei's interests cover all types of materials chemistry.
About:
Graduate Students
Kevin DePope
Email:kdepope@luc.edu
Joined: 2021
Education: B.S. in Chemistry (2018), Drew University
Research Interests:Kevin's research interests are vast including solid-state chemistry of organic substrates, organic semiconductors, and various spectroscopies
About:
Matthew Williams
Email:mwilliams41@luc.edu
Joined: 2021
Education: B.S. in Chemistry (2020), Purdue Northwest University
Research Interests:Matthews's research interests are on the device properties afforded by surface modification of organic semiconductors
About:
S. Charles Hardeman
Joined: 2017 (as undergrad)
Education: B.S. in Chemistry (2021), Loyola University Chicago
Research Interests: As a business and chemistry dual major, Charles's interest range from the market projects of OLED materials to causes of device failure.
About:Charles is currently working on his Master's in Finance and is a core member of Molecular Interfaces.
Jordan MacQueen
Joined: 2021 (as an undergrad)
Education: B.S. in Chemistry (2021), Loyola University Chicago
Research Interests: Jordan is studying unique the electronic states of surface modified organic semiconductors.
About:
Undergraduate Students
Jean Slavsky
Joined: 2016
Research Interests: Jean is studying unique regioisomer formation for reactions on molecular crystals.
About:
Group Alumni
Former Postdoctorates/Visiting Scientists

Min Su Han (2020): currently at Gwangju Institute of Science and Technology

Wathsala Waduge (2019): currently at Illinois Wesleyan

Bryan Paulsen (2016): currently at Loyola University Chicago

Dan Batzel (2014-2015):

Sergey Rozhok (2013): currently at Luminex

Chengeto Gwengo (2009-2010): currently at Liquid X Printed Metals



Former Graduate Students

Michael R Carr (2021, MS): currently at Highland Park High School

Jonathan P. Hopwood (2018, PhD): currently at Tate & Lyle

Gregory J. Deye (2018, PhD): currently at ASM International

Brittni A. Qualizza (2016, PhD):

Matthew A. Bartucci (2014, PhD): currently at Thermo Fisher

Patrycja Wierzbicki (2011, MS): currently at Kenosha Community Health



Former Undergraduate Students

Sara Melendez (2019-2020): currently at Loyola

Michael Sayers (2018-2020): gap year

Roshni Koul (2017-2019): currently at Loyola

Demetra Adrahtas (2016-2018): currently at the University of Minnesota

Kaylene Hung (2016-2018): currently at the West Monroe consulting

Selma Piranej (2015-2018): currently at Emory University

Brandon Walton (2015-2016):

Haejun Park (2014-2015): currently at UIC

David Turner (2013-2015): currently at Notre Dame University

Shawn Dalke (2013-2015): currently at Nalco

Christopher Camarata (2012-2014): currently at University of Kansas Medical School



Continued Former Undergraduate Students

Omar Moinuddin (2011)

Prachi Shah (2011)

Eric Kowalski (2011-2013)

Alyssa Klaasse (2011)

Phillip Romanello 2011-2012)

Srividya Prasad (2009-2012)

Chris Williams (2009-2011)

Colin Linke (2010)

Nicholas Mensa (2009-2010)

Carlos Spiegeler (2009)

Caitlin Lottie (2009)

Sunny Shajan (2008-2009)

Syed Hussain (2008-2009)



Former High School Students

Tenzin Woser (2015)

Adwoa Kankam (2014)

Cheryl Cherian (2012)

Jingyuan Li (2009)
REU Students

Jager Hartman (2013)

Alejandra Canales (2012)

Chelsea Coley (2011)

Back to top