The Group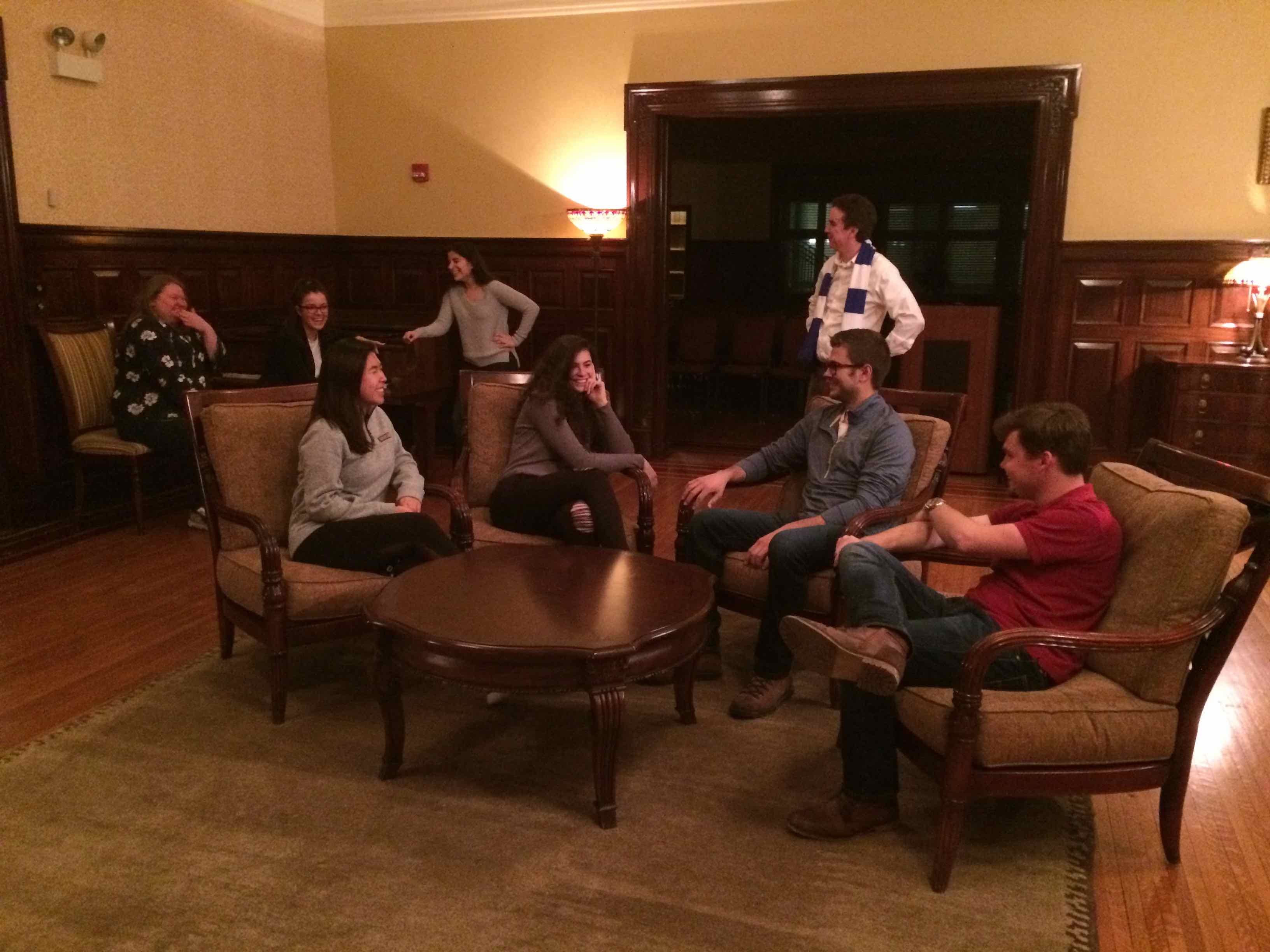 Graduate Students
Gregory Deye
Email:gdeye@luc.edu
Joined: 2015
Education: B.S. in Chemistry (2013), Marquette University
Research Interests:Greg's research interests are vast including solid-state chemistry of organic substrates, organic semiconductors, and the synthesis of new and interesting inorganic compounds.
About:Upon graduating from Marquette University in 2013, Greg began his graduate studies at the Illinois Institute of Technology. His strong interests in surface chemistry and organic electronics eventually led him to join the Ciszek group at Loyola University Chicago in 2015. Having three years of graduate experience under his belt, he plans to obtain a PhD in inorganic chemistry. In the future, he hopes to continue his research in industry as senior scientist.
Jonathan Hopwood
Email:jhopwood@luc.edu
Joined: 2013
Education: B.S. in Chemistry (2013), Wheaton College
Research Interests:Jonathan's research interests include photoswitchable electronics, organic photovoltaics, flexible electronics, and energy storage
About:Originally from the island of Bermuda, Jonathan came to the US in order to pursue a career in chemistry. After graduating from Wheaton College in 2013, he began attending Loyola University Chicago where he is currently working on his PhD. Now in his fourth year, he hopes to graduate with his PhD and then move into scientific publishing.
Postdoctoral Researchers/Visiting Scientists
Postdoctoral Positions available
Back to top
Undergraduate Students
Kaylene Hung
Joined: 2016
Research Interests:
About Kaylene:
Demetra Adrahtas
Joined: 2016
Research Interests:Demetra's research interests are the functionalization of organic semiconductor surfaces.
About Demetra:
Jean Slavsky
Joined: 2016
Research Interests:
About Jean:
Roshni Koul
Joined: 2017
Research Interests:
About Roshni:
Group Alumni
Postdoctorates/Visiting Scientists

Bryan Paulsen (2016-2016): currently at Loyola University Chicago

Dan Batzel (2014-2015):

Sergey Rozhok (2013): currently at Nanocytomics

Chengeto Gwengo (2009-2010): currently at Claflin University



Former Graduate Students

Brittni A. Qualizza (2016, PhD):

Matthew A. Bartucci (2014, PhD): currently at Thermo Fisher

Patrycja Wierzbicki (2011, MS): currently at A.T. Still University



Former Undergraduate Students

Selma Piranej (2015-2018):

Brandon Walton (2015-2016):

Haejun Park (2014-2015): currently at UIC

David Turner (2013-2015): currently at Notre Dame University

Shawn Dalke (2013-2015): currently at Ecolab

Christopher Camarata (2012-2014): currently at University of Kansas Medical School

Omar Moinuddin (2011):

Prachi Shah (2011): currently at Kentucky College of Osteopathic Medicine

Eric Kowalski (2011-2013): currently at the UIC Medical School

Alyssa Klaasse (2011):

Phillip Romanello 2011-2012):

Srividya Prasad (2009-2012): currently at BISCO

Chris Williams (2009-2011): currently at Indiana University

Colin Linke (2010):

Nicholas Mensa (2009-2010):

Carlos Spiegeler (2009):

Caitlin Lottie (2009):

Sunny Shajan (2008-2009): currently at Rush University Medical Center

Syed Hussain (2008-2009):



Former High School Students

Tenzin Woser (2015): currently at University of Wisconsin Madison

Adwoa Kankam (2014):

Cheryl Cherian (2012): currently at Notre Dame

Jingyuan Li (2009): currently at CalTech University
REU Students

Jager Hartman (2013):

Alejandra Canales (2012): currently at University of Wisconsin Madison

Chelsea Coley (2011): currently at Monsanto

Back to top